Finally I have reached the letter S which I have waited for very long. It has two of my favourite must-go places that are on my travel list nowadays, of course, both of them in Asia. It also has one newly-found spot that I just recently discovered and immediately wanted to explore.
Without further ado, let's start!
S
1.Country: Singapore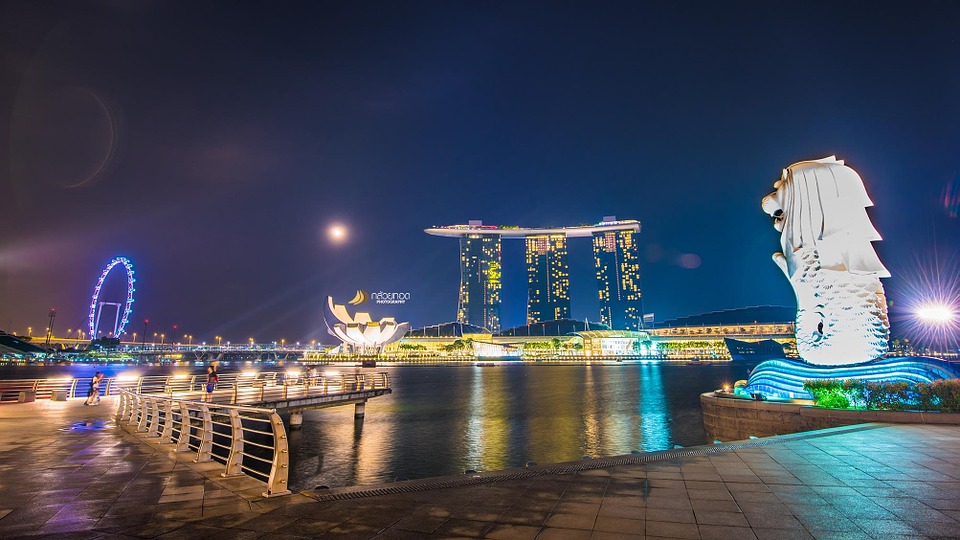 Singapore is surely on the top 3 countries I want to visit right now. It is the perfect example for a modern, clean, asian nation that could manage to please every- and anyone. Here are the top things I would love to see.
-Spend one night at Marina Bay Sands Hotel
I know that this might be a bit expensive, but going to Singapore, and not spending at least one night here would be a total waste. Plus, the Marina Bay Sands was probably the first famous infinity pool that started all the infinity pools around the world. I think this would be perfect after a long flight, arriving early in the morning, sleeping in in your room and then spending the rest of the day and evening in this hotel. Checking out the next morning and looking for another, cheaper accomodation.
-Hawker Center
Even more than fancy restaurants, it is the Hawker Centers I'd go for food in Singapore, since they are famous for its authentic food from different cuisines in the world, especially local cuisine which is a mix between Chinese, Indian and Malay. I love the first two cuisines so much that I'd die to try their fusion. I also heard amazing things about Malay food. I mean, there has to be a reason that Singapore is known as the foodie capital of the world.
Here is a link to a website where you can browse through all the hawker centers and all the food that is offered there.
There are already a lot of dishes on my list:
Ayam Penyet, Bak Chor Mee, Ban Mian, Biryani, Chendols, Chicken rice, Laksa, Halal Chinese Foods, Nasi lemak, Nasi Padang, Onde Onde, Roti Prata, Satay, Popiah, ,…
OMG I AM GETTING SO HUNGRY!!!! :'(
All food photos are from hungrogowhere.com
-Gardens By the Bay
This looks like straight out of a fantasy world. Some people compare them to the Avatar trees, for me they look like massive, sparkling massage sticks :'D
I'd definitely visit these trees in the evening when the lights are turned on. And I'd try anything to get a picture like this one <3
-Singapore Botanic Gardens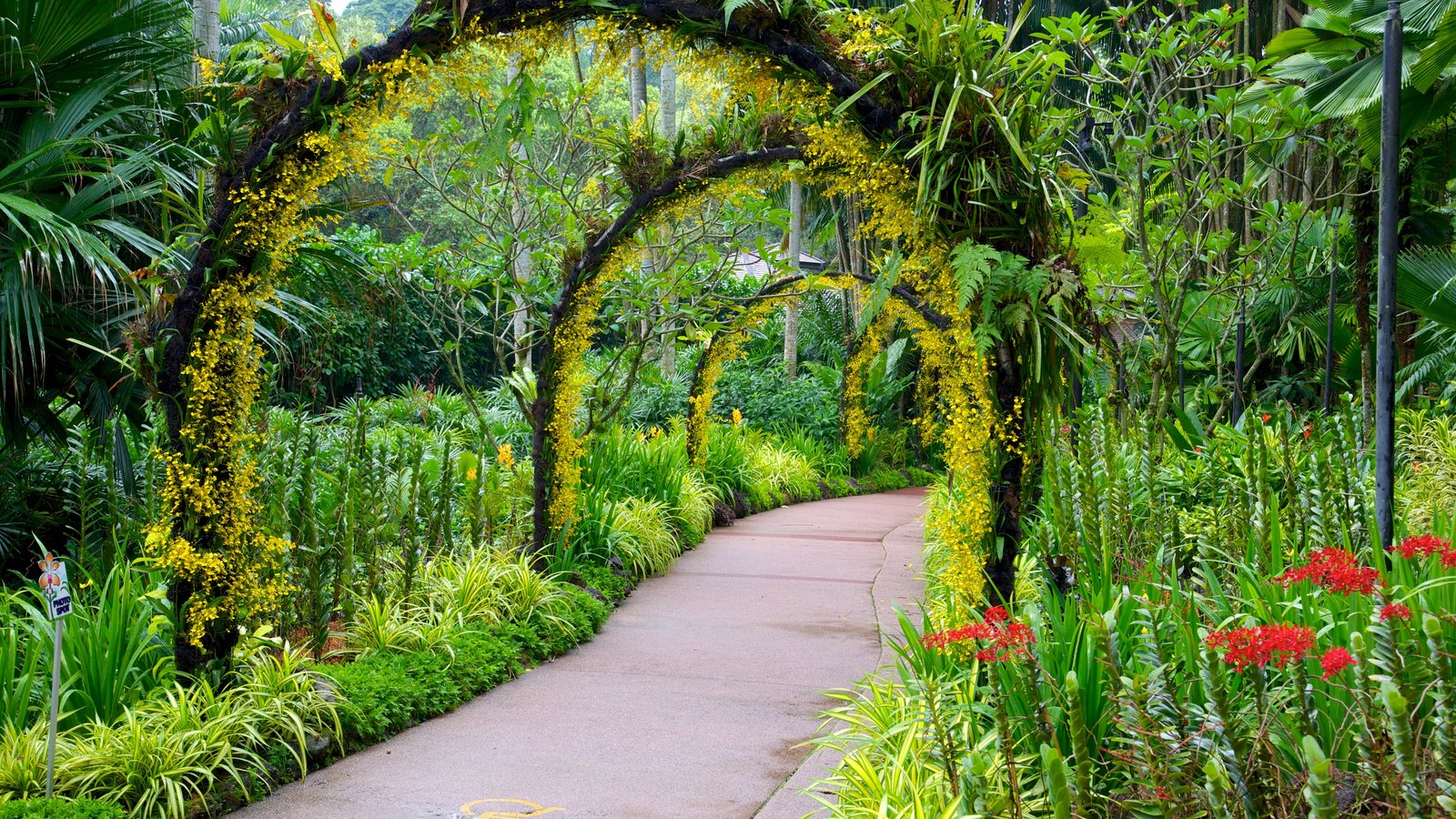 It's all about the gardens in Singapore it seems. I know that this is also a UNESCO Sight, but I have also heard a lot of beautiful things about this spot, and it is the perfect playground for photography obsessed people like me :'D
The rest of Singapore is actually more artificial than cultural. I would think about some stuff to do in Orchard Street maybe which is the main shopping area, and I would consider visiting Universal Studios if I still had time and money left to do so. Other than that, I would just make Singapore a complete food tour :'D
2.City: Seoul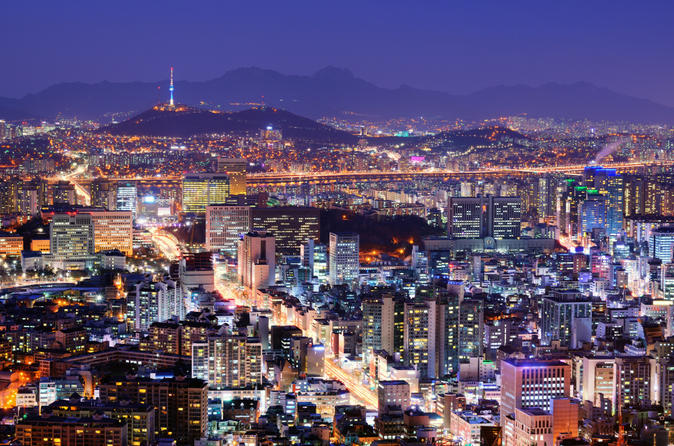 When I think about Seoul, I think about a relaxed, but cosmopolitan city. I think about beautiful and fun people. I think about its bustling nightlife. And I think about Korean BBQ.
Except for these amazing things to do in this city, there are also some sights to explore.
-Gyeongbokgung Palace
This palace actually reminds me of the Forbidden City Palace Museum in Beijing, just a tiny version of it. I heard that there is a change of guards with the presentation of local weapons, so I'd be excited to see that as well.
-Myeong-dong/ Dongdaemun Market
These are the main shopping districts of Seoul, and I guess there should also be restaurants and cafes, and I hope several animal cafes that tourists and locals alike can visit.
-Seoul Tower
This might actually be the only high tower in Seoul I think. From here, you can actually get a great view over the city.
The skyline of Seoul actually reminds me a little bit of that of Taipei or a small chinese city.
-Namsan Park
Namsan is actually the name of the mountain where the Seoul Tower is located at.
-Samsung Museum
Since I have many gadgets by Samsung (phone, tablet, camera), I can actually say that I am a Samsung fangirl.
-Nightlife in Itaewon and Hongdae
These two districts and Gangnam are the main parts of the city for nightcrawlers. Since Gangnam is rather posh, I'd focus rather on these two districts. I am sure that you can explore these parts of the city during the day as well, but they are particularly known for their nightlife scene.
In general, Seoul seems like a cool city for young people to hang out, but also for travellers who want to get a taste of korean culture. Surely a must-visit place.
3.UNESCO World Heritage Site: Serengeti National Park
I have known about this place for ages now, but just recently, I saw pictures of this National Park again on social media. This place reminds me of the Lion King, and if I had to think about a place where it all takes place, I guess it would be this very place here.
I also saw pictures of hot air balloon rides over the national park, and I would love to experience that as well. Seeing the animals from above probably feels like watching a documentary.
And quite quickly, we have already reached the end of this post as well. I imagined it to take more time, but most of the places I chose are more relaxing than full of sights to see.
What are some places starting with S on your travel list? Let me know below!
Thanks for reading and travelling with me!
Merveille.