This post is gonna be a mix of everything I guess. It probably won't be as long as the others, but none the less interesting.
O
1.Country: Oman
Oman is a country for every taste. From a bustling big city, to perfect coloured beaches up to cultural trips to the origin of perfume. It probably won't get boring here.
And just like every middle eastern country, Oman also has a famous mosque.
This mosque does look like the Sheikh Zayed Mosque in Abu Dhabi that I visited this year.
In Oman which is the country known for its perfume production, there are frankincense trees that are also used to create scents for perfumes, tintures, and cosmetic products.
I would probably mainly go there for a beach vacation and travel to the city for one or two days, because look at this location: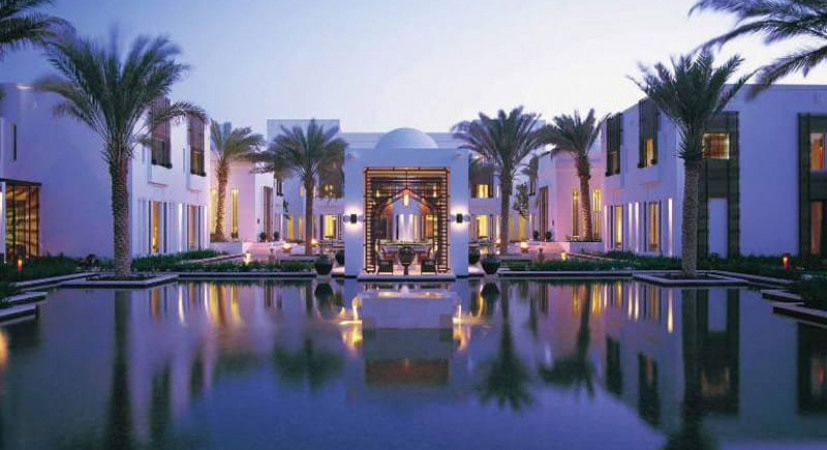 I could spend my whole life here (Hotel The Chedi in Muscat).
2.City: Ochos Rios
So the Ochos Rios in Jamaika would basically just be another beach vacation getaway. There are actually some sightseeing places which are all natural, so perfect for the background of a beach holiday.
This is the Blue Hole and it seriously looks breathtaking. I hope it is possible to swim in here.
Cascades over Cascades. Doesn't the Falmouth Dunns River Falls just look like a huge stairway made of water? I wonder if it is actually possible to walk on the water…
Because I love boats, this attraction on the Martha Brae River is a must-do for me.
The Enchanted Gardens, already sounds like a place in Alice in Wonderland, so another must-do on the list.
2.UNESCO World Heritage Sight: Oldtown of Lijiang
Doesn't this look unreal? Breath-taking? Out of this world?
I had to include another chinese city, since this place has been on my travel list for over a year now. I have heard from so many people how beautiful this city is. Out of all the Old Cities / Old Towns listed on the UNESCO World Heritage list, this one is the most deserving in my opinion.
Seriously, I don't really have to plan any activites in this city. I would be perfectly content with only walking around the oldtown, exploring every corner and side street, and finding beauty in even the smallest attraction, and be it a random lantern.
With this beautiful sight, I will end this short blog post. I hope you enjoyed it.
Do you have some O-letter places on your travel list? Which are they? Let me know below.
Thank you for reading and travelling with me.
Merveille.