It's quite remarkable how fast I managed to finish choosing the J-letter destinations. The country was 100% clear already, and I only had to decide upon the last two options which was done quite quickly as well, due to the fact that there actually are not so any places starting with J. Here is my choice.
J
1. Country: Japan
Japan has been on my must-travel list since my childhood already. I think I have even wanted to visit this country even before I wanted to visit the USA. I have actually given up on visiting America, but my interest for Japan as been growing even more ever since I have lived in China for 10 months. I can tell you right now that this post is gonna be enormous with all the places and cities I wanna see in Japan. Maybe, I can even make all of this come true :D
Tokyo
Tokyo cityscape with Mount Fuji in the background is a classic sight. I wouldn't want to climb up Mount Fuji, but anything that has the mountain in the background is an amazing place to see. More about that later.
-Shinjuku
Shinjuku Gyoen is THE place to be during Sakura Season. Just Shinjuku in general is a must-see I guess.
-Shibuya
The most iconic sight of Tokyo must probably be the Shibuya Crossing. Seeing this always amazes me. It makes me feel so small thinking about all these people walking in the same or opposite direction as me. I had a similar experience in Shanghai, when crossing the street in front of the Bund with SO many people it made me feel kind of excited and small at the same time.
Another must-see: The Hachiko statue at Shibuya Station. If you have seen the movie, you know why I wanna see it. I just hope I won't start crying :'( If you haven't seen the movie, what are you doing? Leave everything, and go watch it!
-Meiji Shrine
-Kiyomizu Dera
-Sensoji
-Takeshita Dori in Harajuku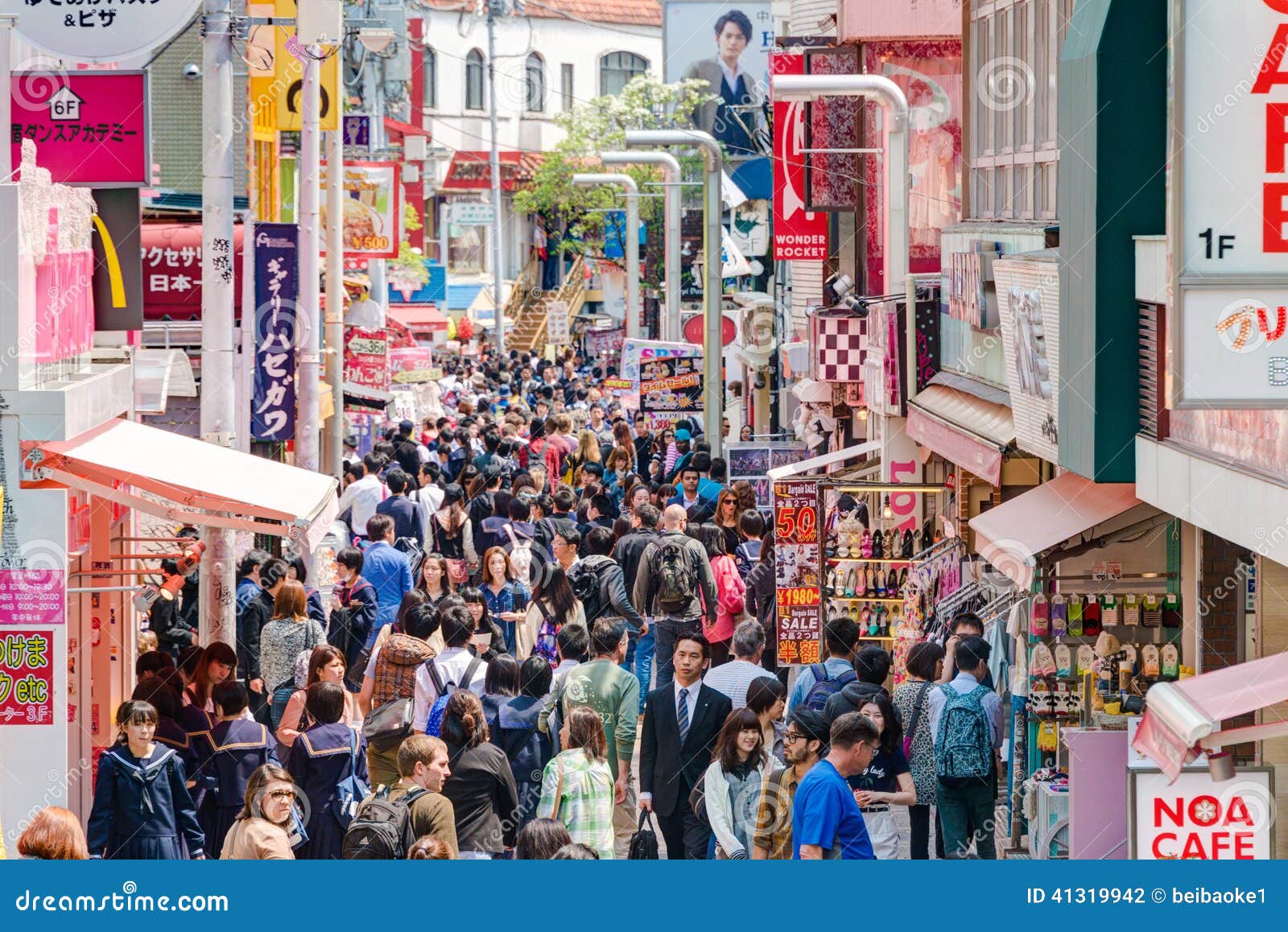 Takeshita Dori is this huge, crowded street in Harajuku where you can find anything from cosplay shops to cotton candy cafes and several pet cafes (cat, dog, owl, hedgehog,…). I would probably spend half of my money here if I'll ever get to Tokyo, but who cares, right? :D
-Tokyo Tower and Tokyo Skytree
The Tokyo Tower, being the Eiffel Tower of Japan, is the iconic modern landmark of Tokyo. It serves as a radio station, but I think you can also climb up the tower to get a view, but I heard it to be quite expensive and the view should not be that amazing. I guess it would be better to get somewhere higher, where you can actually see the Tokyo Tower included in the skyline, such as…
.. the Tokyo Skytree of course! I heard the lines are extremely long, but it should be worth the wait. I would definitely do it :)
-Akihabara
THIS must be paradies on earth for all the geeks, nerds, otakus and gamers, tourists and locals alike. I'd definitely be able to spend my whole day in this area, with all the gaming arcades, merch shops and maid cafes awaiting me :'D
-Yoyogi Park
Another famous park for Hanami, but this being more popular amongst young people and cosplayers.
-Izakaya: Bakawarai Junsui
Youtubers EatYourKimchi have already considered this Izakaya bar as the most amazing bar not only in Japan, but in the whole wide world. This has to mean something, so that's why this location will be very high on my dinner plans in Tokyo. Just any izakaya in general should be on everyone's Japan List if you really wanna try authentic japanese food that is not too expensive.
Kyoto
Reds and oranges must be the general colours that pop up in our minds when we hear Kyoto. The photo above was taken at the Daigoji temple in Kyoto, and it looks divine. I think I can't imagine a more beautiful and serene garden as this.
-Arashiyama Bamboo Forest
It's a wish of mine to wear a traditional kimono in red and walk through this bamboo forest…
-Fushimi Inari Taisha
Another dream destination! Again, I'd just walk around in a kimono all day in this place, trying to shoot photo over photo. It's just a wonderful, impressive place.
-Kinkaku Ji
The golden temple of Kyoto, probably looks best when the trees are turning red and gold in autumn as well.
-Himeji Castle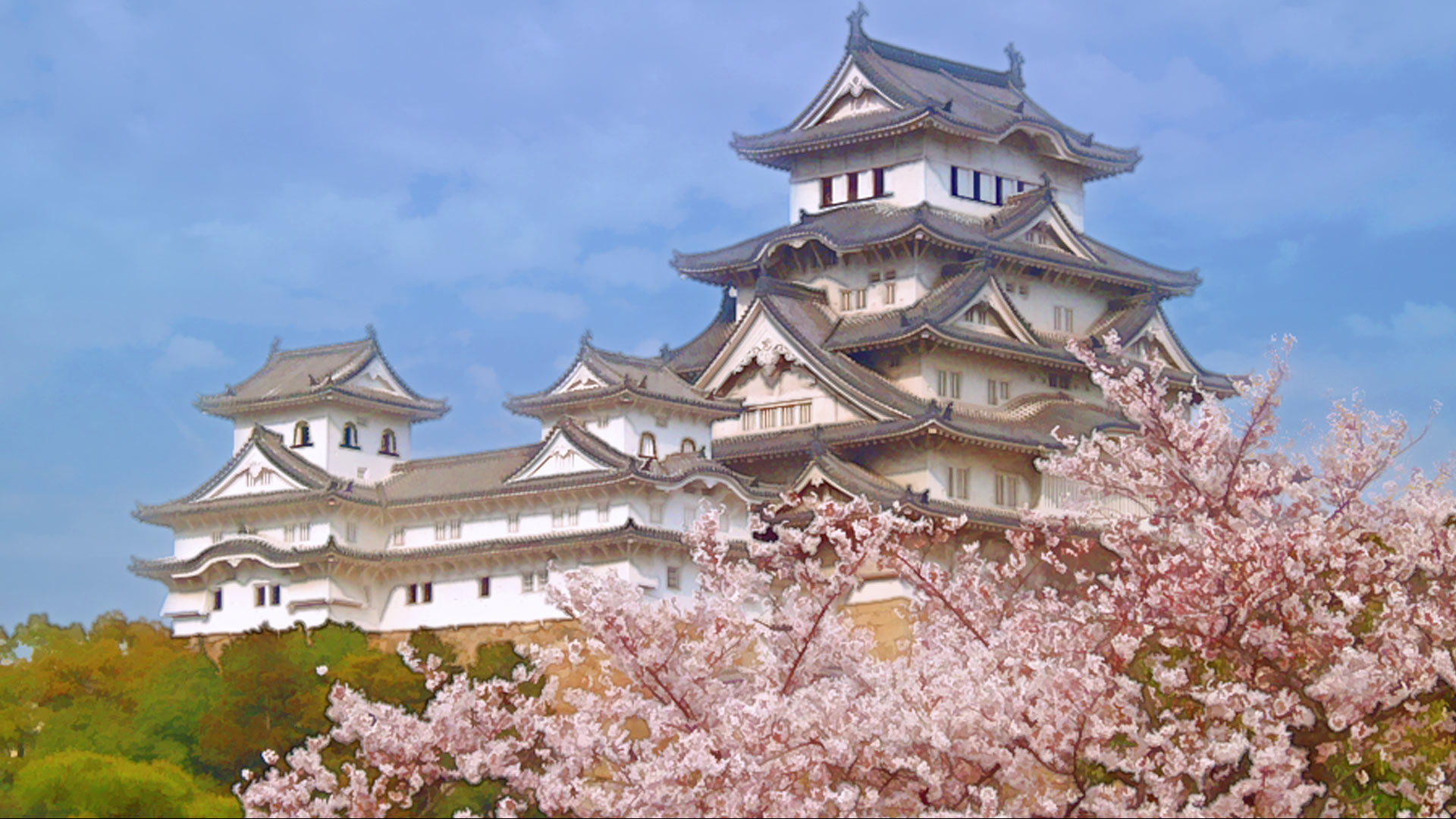 Okinawa
I seriously didn't expect Okinawa to be THAT tropical! It looks amazing! I'd seriously love to live here!
Hiroshima
I think visiting Hiroshima leaves everyone heartbroken, reminiscing of the horrible atom bombs caused by the US. I have seen some videos about the museum and how the people who visited it were starting to cry, and they weren't even japanese people, they were foreigners.
-Itsukushima shrine, Miyajima Island
Doesn't this look magical? Just like out of a fantasy movie.
Hokkaido
Hokkaido seriously looks tropical as well, althoug it's usually quite freezing :'D Japan has some seriously beautiful beaches, I am heavily impressed.
This is the Cape Kamui, Shakotan.
Here is a link with even more things to see and do in Hokkaido, since I can't include all of them. Especially the Lake Biei and the Shibazakura speak to me a lot.
Nara
Aren't they just beautiful and cute at the same time? I'd love to spend my whole day with these lovelies <3
Osaka
I think Osaka is a cheaper and less crowded alternative to Tokyo, so I'd actually like visiting this city. And I feel like it's more relaxed with less touristy spots and sights and more every-day life of locals.
This is Osaka Castle and it looks royal! Worth seeing in Osaka I'd say.
This is the famous glico running man of Osaka. Everyone takes photos here. Why, you ask? Because glico is probably one of the most famous candy brands in Japan (they produce the Pocky sweets), and the logo is world-famous.
Fukuoka
-Beppu Onsen
The Beppu Onsen is actually not directly located in Fukuoka, but it is easy to get a connection from there, so that's why I mentioned it here. Visiting an onsen is a must-do when in Japan, so here I just looked up the best Onsen places in Japan, and Beppu was one of them.
Miyagi Zao Fox Village in Shiroishi
Japan is seriously famous for anything animal-themed: There are not only pet cafes, but also areas of wild animals roaming about (deer park in Nara, cat island in Thashirojima, and also a rabbit island in Okunoshima)
Oh my, what a wonderful, dream-like country Japan is. I am quite afraid that if I will finally get there, I might not come back :'D although that's actually something exciting rather than frightening.
Well, the post is already too long, and I haven't even finished yet.
2. City: Johannesburg
I have already heard so many amazing things about this city in Africa, that it really makes me wanna visit.
Here are some things you can do:
-Lay on the beach
I actually didn't expect the beach to look like this. It kinda reminds me of the Copacabana beach in Rio de Janeiro.
-Apartheid Museum
Didn't know there was a museum like this in Johannesburg. Definitely sounds super intersting and I think it would be worth a visit.
-Krüger National Park
Of course, a safari tour should not be missed out when you are in Africa, no matter which city. But if you even have a nationalpark as an option, one should definitely visit it.
-Mandela House
In general I think that there are not as many touristy sights in Johannesurg as in other places. It seems to be more of a relaxed city with beaches, cafes and nice music to explore while you go.
3. UNESCO World Heritage Site: Jeju Volcanic Island and lava tubes
I have heard many great things about the South Korean island Jeju, but I didn't know that it was famous for its volcanic tubes.
It actually is quite a picture-worthy place that should be on anyones South-Korea travel list.
With this, I will finally end this extremely long post. I am really sorry that it got so long, especially the part about Japan, but I hope I could give you some nice and new ideas about places to go and things to see.
Tell me about your J-letter destinations at the top of your travel list. I'd be happy to find out about more places to add on my list.
Until next time!
Thanks for reading and travelling with me.
Merveille.