It's been quite a while since my last post. I was busy working the last few days, and when I came back home, I just fell into my bed, dead!
Now, I have time to continue my ABC – Travel List posts and I will even plan a few posts for next week.
Today, we have reached the letter H. Enjoy!
H
1. Country: Hungary
Hungary is one of those european cities, that perfectly display ideal Europe. Budapest, being its capitol city, is considered by many travellers as the most beautiful city of Europe. It's not only due to its beautiful architecture, but also because of its famous nightlife and the beautiful thermal baths.
Danube
The famous river flowing through Budapest, and its banks with the bridges and the architecture in the background, is a setting that many tourists must be falling in love with. It does remind me of the pictures of the Bosphorus in Istanbul, and I'd say that these two cities are actually quite similar when it comes to architecture and atsmophere.
Thermal baths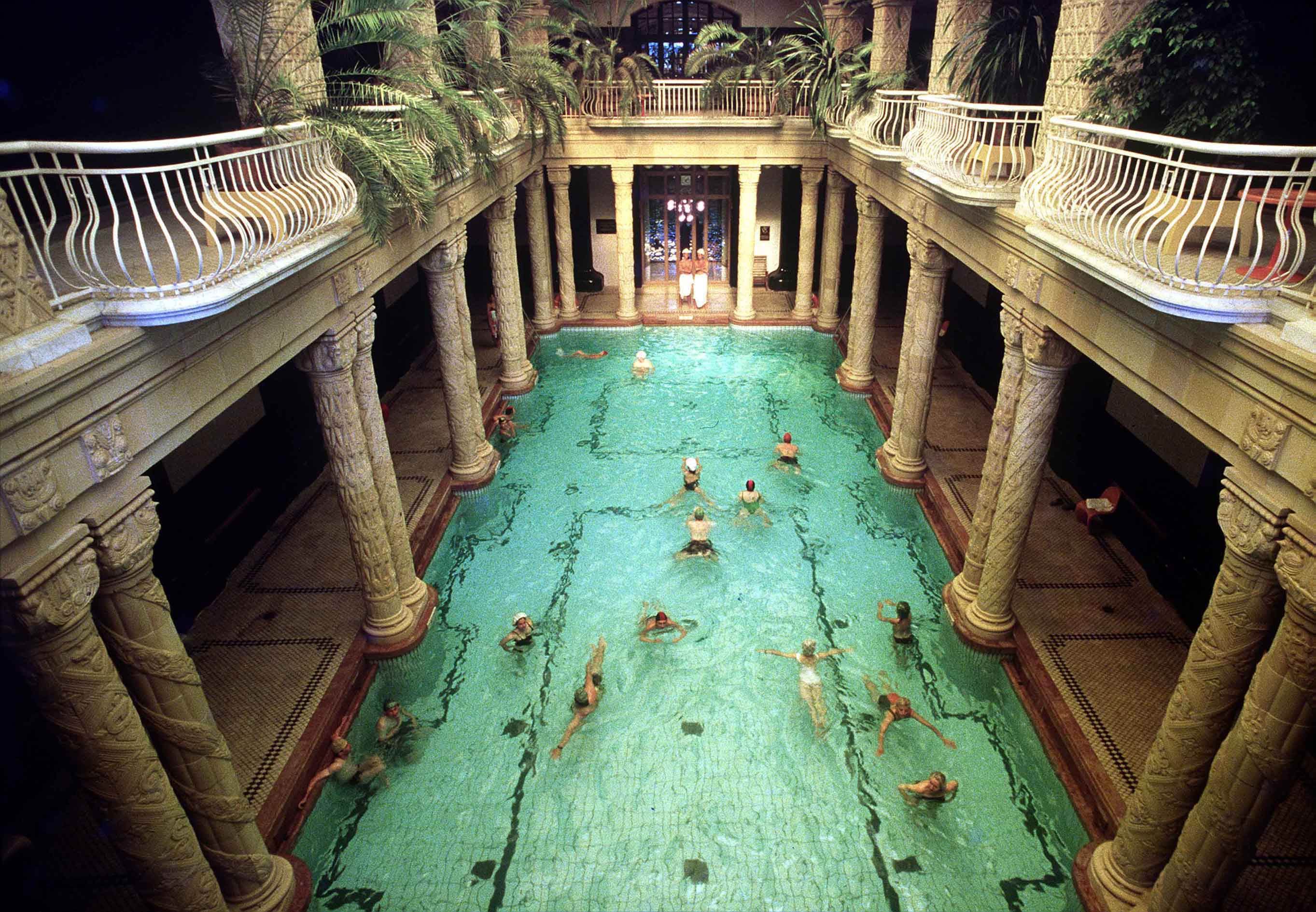 The bath on the picture is the Gellert spa and looks pretty romantic and antique. These baths originated from the classical turkish baths, but pretty popular in Budapest as well. They do have a different twist these days, with huge party events located in such ancient baths.
I guess there are many haters against these events. I personally think that it's a clever idea for party tourism which is constantly growing in Hungary, and worth an experience. But I think this should be limited to only one or two baths organizing such events, and only for a limited time of the year.
Budapest Royal Palace
A role model for eastern european architecture, the royal palace is probably automatically on the list of every tourist and traveller alike.
I'd say that Budapest is quite a relaxed city with not too many sights to see, but more the city to enjoy the surroundings and the atmosphere, the delicious food and the people.
Because this part has become more of a Budapest guide than a Hungary one, I will just include a link about hungarian food in general.
Here is a guide to Hungarian food which sounds amazing <3 especially its sweets.
2. City: Havanna, Cuba
Is there anything to say, to justify the choice for the H-city? I don't think so. I'd say that Havanna is just like from another world. The colours, the cars, the streets, the people, the beaches, the drinks, everything seems to be made for free-spirited people with a love for the beautiful and nostalgic. Enjoy the following photos I found online.
I heard that Cuba is slowly starting to welcome the new world, together with internet, smartphones and modern american Landrovers (yuk!). I do have to put Havanna veeeery high on my soon-to-travel list, before all the nostalgic vibes will vanish :'(
The beaches are still there, though. So if you are not interested in oldies anyway, you can visit the beaches, with a Cuba Libre in your hand, anytime you want.
3. UNESCO World Heritage Site: Historic Ensemble of the Potala Palace, Lhasa
The Potala Palace in Lhasa is on the list of any enthusiastic backpacker, as well as spiritual traveller. I'm neither of both, but I am a sucker for cultural architecture and its significance, so this has always been on the back of my mind. Unfortunately, I couldn't make it to Lhasa during my time in China, but it's definitely on my list, and I still have many years of travelling awaiting me. I did get the chance to meet Tibetans in Jiuzhaigou in Sichuan province, and they were the nicest people I have ever met. You can read about that incident here. Hopefully, by the time I will get to visit the place, Tibet might be freed from China :)
And this was already all the places for the letter H. I hope you could enjoy it.
Tell me about your H-letter places on your Travel List below in the comments.
See you in the next post!
Thanks for reading, and travelling with me!
Merveille.