To be honest, this was probably the easiest letter so far. There are surprisingly little places starting with F that interested me. The UNESCO World Heritage Site was a bit of a struggle cause there were some pretty nice choices (Fujisan in Japan or the Fujian Tulou in China).
So without further ado, here are my picks for the 6th letter of the alphabet.
F
1. Country: Fiji
First of all, it's no surprise that Fiji looks so perfect since it is located in the Pacific Ocean, right above New Zealand and next to Australia. Second of all, I will probably consider Fiji as a romantic getaway or even a honeymoon spot which is not anytime soon. I guess that's quite good that I put this on my list, so that I won't forget about this place :D
2. City: Florida
To be honest, the beaches are not the main reason for me to visit Florida…
Can you guess?
YES!!! It's Disney World in Orlando, including the first Harry Potter park in Disneyland or let's better say Universal Studios. Right after the London Studio Tours, Orlando's Universal Studios Harry Potter World is on second place.
And one more interesting, yet sad sight are the Everglades. Sad, because they are endangered and polluted to a level that they might get destroyed completely and vanish.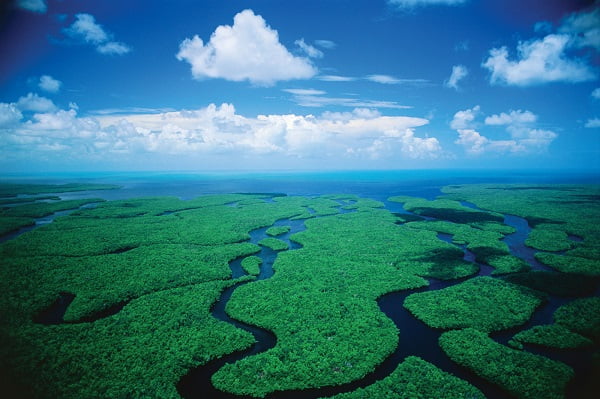 I think one of the main reasons is because of the high tourism and the lack of care. It's quite sad and I think before going there, I'd try to find out the most sustainable way to travel to this beautiful place which is also a UNESCO World Heritage site btw.
3. UNESCO World Heritage Site: Fraser Island
How is this place even real?
I know I already mentioned Australia on my Travel List, but the Fraser Island deserves its own spot. I am actually starting to become quite an Australia fangirl right now. I guess it's just because I am so sick of being in Germany, that I would even prefer being in Australia :'D
Okay, enough with these extremely beautiful, perfect, paradisical pictures. I'm gonna set myself and you guys into major wanderlust feels (If not already).
I would like to know what F-letter destinations are on your list? Let me know!
Until the next post!
Thanks for reading and travelling with me!
Merveille.