It's been 9 months now, since I have been back to Germany, and as much as I have missed my parents, I have realized many things that I got used to in China so much that I miss them here now. Here are my top 10.
1 The food:
Everything from street food, hole-in-the-wall-restaurants, fancy chinese restaurants, or even western-oriented cafes in big cities, I miss all of that.
It is really hard to find real authentic chinese food in Germany. It is also not very easy to find individual and hip restaurants around Stuttgart.
Anyway, if I go back to China, I will indulge in ALL the food <3
I might even write a blog post only dedicated to chinese food one day. Stay tuned!
2 Public Transportation:
Guys, I can't tell you how important this one is for me and how much I am struggling with this here. In Germany, many people have cars, so there aren't a lot of possibilities for public transportation. We do have a huge train system, but it is freaking expensive, even for students who get a student bargain. It would be cheaper to take the fast train from Yuyao to Shanghai (which takes about 2 hours) than to take the train from my home to Stuttgart (which takes about 30 minutes).
Other than trains, taxis are always around and so cheap. Usually, we would show them the address in chinese or even talk to them if we knew what to say.
I'd say that public transportation is cheaper in Asia in general.
3 All the Merch:
Pay-Day meant having the possibility to pay all the totoro- and sailor moon – stuff. And I am not even living in Japan where you can find more than you imagine. If you are not ready for Japan, China is a good place to start getting used to spending your money on Merchandise.
4 Heating Stuff in Winter:
People in China are totally afraid of the cold and the wet. So they will invent all of the things you have possibly dreamed about. One of the things are the heating bottle-pillows that we used everywhere we went to. We also found some heating pads to stick all over your body, even soles for your shoes. These things brought us through the few winter days we had in China.
5 Meeting new people:
In China, it is very easy to meet new people, chinese and foreigners alike. With foreigners, you will slowly start to talk out of interest about what they are doing there. With chinese people it is even easier to get into conversation since they will always approach you because of your western looks :D
6 The fame: 
I mentioned this before in my post about culture schocks, but as soon you get used to it, you will miss it when you're back in Europe. It is also easier to look ridiculous or dress in an extroverted way, because even if people look at you, they look at you anyway, so do what you want!
7 Fruit shops:
These fruit shops were life savers. You can find them at every corner, and most of them are open until midnight. You can buy all kinds of fruit here, and if you only want to buy a half of a watermelon, they will cut it for you and put it into plastic boxes. This is the best idea if you want to have a healthy lunch but have no time to cut it yourself. I ate fruits way more often than I do here now.
8 Chinese boutiques and Alibaba:
As long as you have a petite body type, you will find a lot of cute and beautiful clothes here. They are all unique and you can't find anything like the things here in european countries. I bought some clothes from these shops and you will also get the attention of the shop workers immediately, who will want to take some photos and selfies of you wearing their clothes :'D
Alibaba is the chinese verison of Amazon, even bigger, more successful and with a bigger range of selection. You can literally find anything here, from food to clothes to furniture.
9 Dancing Aunties: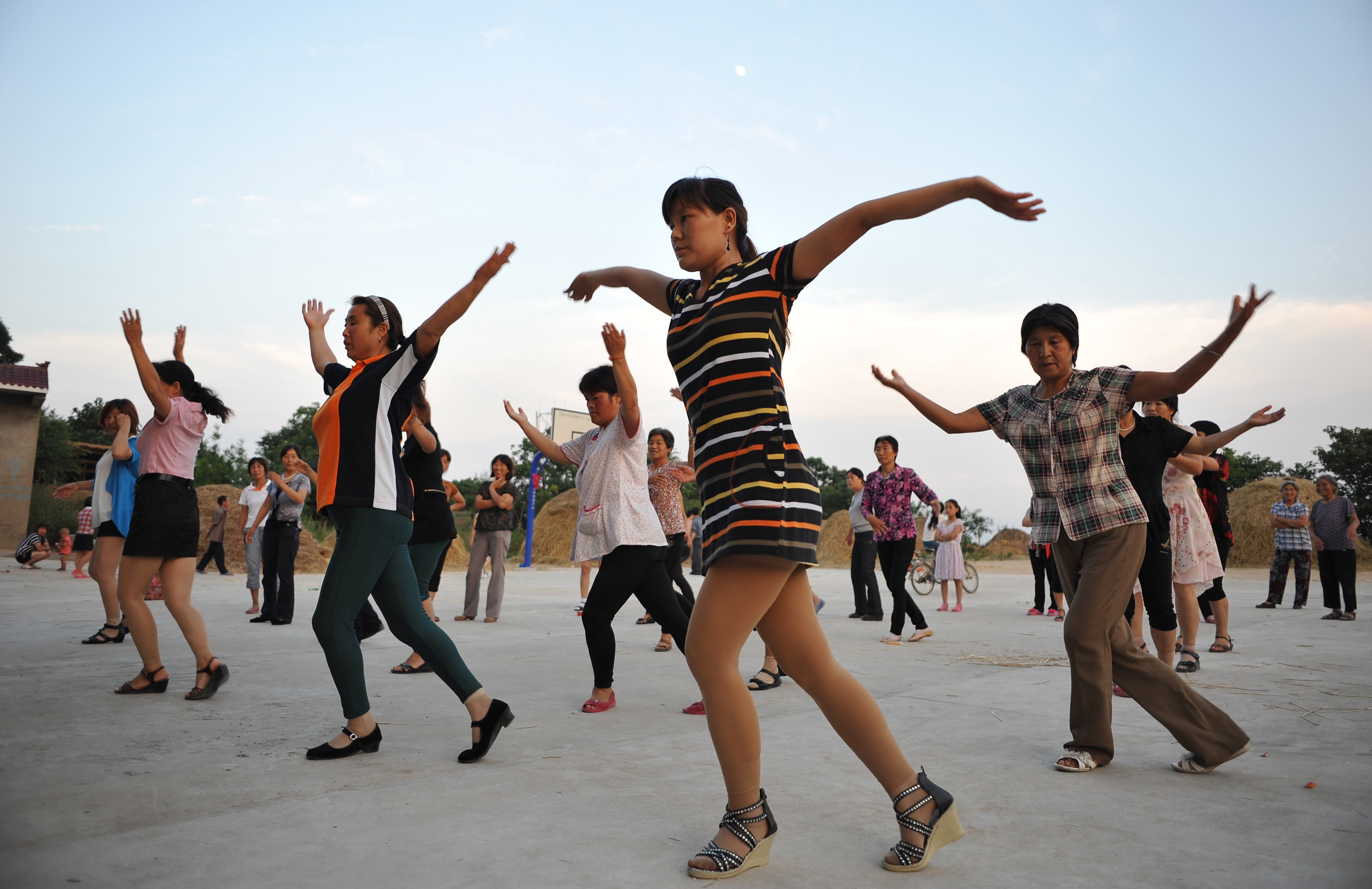 I just don't understand why many people are annoyed by them, but I just love them and I would like to hug all of these women dancing in public places. Every evening after dinner time, women in their mid-years will meet up at public places to dance together. And it is not just the dancing aunties that meet up after dinner to work-out; many chinese people will meet up to work-out and exercise outside, especially in the warmer months.
10 Rooftop Bars: 
The amount of rooftop bars in China, or in Asia in general is ridiculous. If a rooftop bar opens somewhere in Germany, it's a big thing. And then, you don't even have an amazing skyline to enjoy here, whereas in China, you have the most impressive skylines.
I hope I could give you my positive experiences I had in China which were quite a lot as you can see, and some of them very important for everyday-life.
If you are thinking about travelling there or even living there, I am sure that this post will help you a lot.
Thanks for reading!
Travel well!